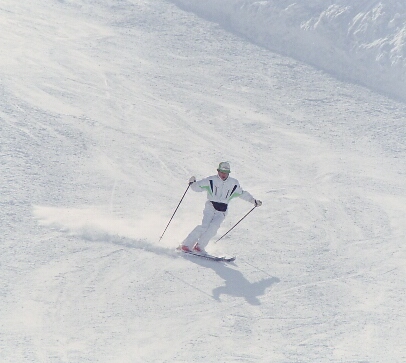 昔の写真(1995年 新潟)

The photograph when I was young
1995,Nigata Prefecture,Japan
---
-- By the expression of my poor English --
Long ago, I had been skiing.
When I was eleven years old, I began skiing with my father's influence.
My wife had been skiing, too.
My son played the sleigh end of March 2009.
He was very enjoying.
And though he challenged ski, he fell down and could not get up.
He advanced only 3m per one time.

Next year,it was end of March 2010,he improved a little.
In March of 2012,he was good a little.